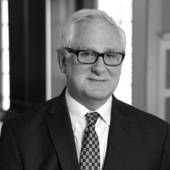 By Larry Lawfer, "I listen for a living." It's all about you.
(YourStories Realty Group)
Patriots in Boston, yesterday, today and tomorrow have shown the world that we can not and will not ever be swayed by the act of some terrorist(s).  In this town where our Declaration was forged and debated not one mile from my home years, before it was signed in Philadelphia on July 4th 1776. We are a fierce and independent people.  Patriots Day is a day of celebration here in Massachusetts. It is the day we celebrate the first battle of our American Revolution in Lexington, MA.  As our President noted last night, "It's a day that celebrates the free and fiercely independent spirit that this great American city of Boston has reflected from the earliest days of our nation,"  Part of our celebration is to invite runners from all over the world to come to our fine city and compete in one ...