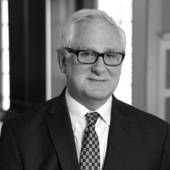 By Larry Lawfer, "I listen for a living." It's all about you.
(YourStories Realty Group)
I am an early riser and my clients know that.  I had wrapped up my reading, my affirmations and my meditation.  I was feeling great.  I heard the familiar ping of a text and I reflexifly reached for it. "I can't believe I wake up every morning and this is my reality, sheesh!" was what it said.  It was 6:30AM, start of another day in the life of a Realtor.  Since Andrew had just texted me I gave him a quick call.Breathlessly he said, "do you have the news on?"  "No", I responded.  I thought to myself I can't remember the last time I turned on news in the morning, especially since this election cycle.  I know there is nothing there to uplift me, make me feel good about myself, or my country at the moment.  I never start my day with my parking brake on and that is what watching or listenin...