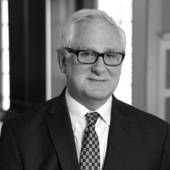 By Larry Lawfer, "I listen for a living." It's all about you.
(YourStories Realty Group)
I miss you. Real Estate; Boston Area Move in Homes. Real Estate is such a complex business that you will never know until you live the life. What I have learned from five years as a Realtor® is to never have a judgment.  What I want, what I think is best just doesn't matter.  It is all about you. Today was weird, out of the usual, but then again what is usual?  Really.I am hired to do a sale, way below my price range, but referred from a former mentee and I got sucked into the story.  A Realtor® pledges Confidentiality.  Fiduciary responsibilities as well as community and highest and best use considerations and we are human.  We want to help. We want to get a deal done. We want to help you and help ourselves, at least that is what you think.  I think differently.It's all about you is ho...