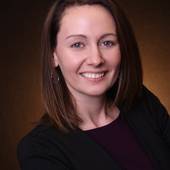 By Jenny McCarty, "Jenny The Realtor"
(JTR Property Network at Keller Williams Realty Red River)
The Absorption Rate is the ability of the real estate market to absorb or sell all of the houses for sale in a given amount of time. For example, if 100 homes are sold every month and there are 1200 homes for sale, it will take 12 months to sell all of the homes currently for sale. If there are 2400 homes for sale, the absorption rate will be 24 months or 2 years for all of the homes to sell. It is important to remember that this does not take into account the number of houses will be listed, and there are new listings daily!                   The following figures are for the month of January 2013.   In the entire Shreveport/Bossier market there are 1920 Homes For Sale. Last month only 244 homes actually sold! That's a 7 ½  month supply of homes if no more homes come on the market. La...