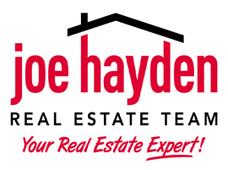 By Joe Hayden Real Estate Team, Your Louisville Real Estate Experts!
(RE/MAX Properties East)
If you want to see a distinctly Louisville event in a famous area of the city, go to this year's Kentucky Derby Festival Pegasus Parade. This annual event, part of the larger Derby Festival, has grown to become one of the biggest parades in the United States. Marching Down Broadway The Pegasus Parade starts on Broadway and marches west for about 17 blocks. The entire parade is about 2 hours long, but there's a whole lot of entertainment packed into it. Almost 100 percent of the route allows for free public viewing. The giant Pegasus balloon marches in front of the parade every single year, to be followed by various floats, marching bands, performing horses and celebrities. Each year, the parade gets a new theme. This year, it's "Call of the Wild." Storied Past The Pegasus Parade has bec...