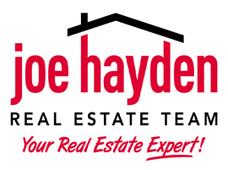 By Joe Hayden Real Estate Team, Your Louisville Real Estate Experts!
(RE/MAX Properties East)
Take a walk down Frankfort Avenue this fall, and you'll be taking a tour of Louisville's history. Frankfort Avenue is the heart of the Clifton and Crescent Hill neighborhoods, and it's such a fun place to visit it's on tourist websites for the city. People from around the world stop at Frankfort Avenue to browse art galleries, shop in one-of-a-kind boutiques, peek into bookstores and taste amazing wines. You may hear live music pouring out of a nightclub, or see people wearing the latest funky fashions stopping to visit vintage clothing shops.Old and NewHistoric Frankfort Avenue has a lot of buildings that date back to the early 1900s. Even some of the newer buildings here are designed with an antique look to keep the neighborhood full of character and life. You'll find everything from ...