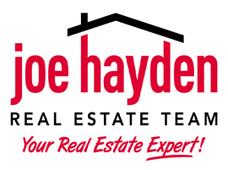 By Joe Hayden Real Estate Team, Your Louisville Real Estate Experts!
(RE/MAX Properties East)
Interested in a unique opportunity to see incredible music in Louisville? Trio Brasileiro is performing at the Clifton Center's Eifler Theatre at 2117 Payne Street. This musical performance will take place on Thursday, May 8th at 7:30 p.m. Tickets are now available online at the Clifton Center for $10. Trio Brasileiro was initially formed in 2011 and they share a bond of brotherhood, combined with their love of Brazilian music. The trio includes award winning Brazilian guitarist, Douglas Lora, Brazil's finest mandolin virtuoso, Dudu Main and percussionist Douglas Alexandre Lora. Despite the groups short time together they have earned quite a reputation and received international attention. These talented performers combine amazing musicianship with incredible virtuosity and a compelling...