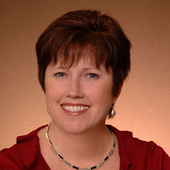 By Pam Ruckriegel, Negotiating the Best Deal for You!
(Louisville Real Estate Pros - 502-435-5524)
Let's not bury the lead, the Welcome Home Grant opens today! So if you're looking for a free $5000 to apply towards your closing costs or downpayment for a home, you need to act now.   You might be saying to yourself, "what's the catch." Well, there isn't a catch. This money is in the form of a grant and is offered on a first come, first serve basis. You do not have to be a first time homebuyer to qualify either. If you are already in the process of purchasing a home and haven't closed, you still have time to apply before your closing. This is such a great opportunity if you are in the market for a new home.   There are two eligibility requirements for this grant: 1: The total household income must be at least 80% of the Kentucky Housing Corporation housing limit for your county. You c...