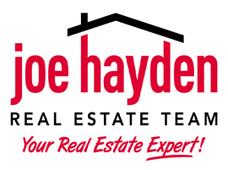 By Joe Hayden Real Estate Team, Your Louisville Real Estate Experts!
(RE/MAX Properties East)
Beckley Woods homes are located near Louisville, Kentucky.  Real estate in Beckley Woods remains desirable for many Louisville residents and Beckley Woods is home to over one hundred and fifty families.  This subdivision is located off Shelbyville Road, close to the Snyder Freeway near Middletown.  It is an easy commute to downtown Louisville, very convenient to all the major highways.  The city of Middletown also offers many restaurant and shopping options for residents, making Beckley Woods a great place to call home. Homes for sale in Beckley Woods range from $115,000 to over $350,000 in price, and can have up to 3,500 square feet.  Many Beckley Woods homes feature beautiful wooded views, granite countertops, lovely hardwood floors, and sunrooms.  You will also find finished basement...