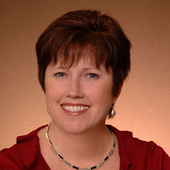 By Pam Ruckriegel, Negotiating the Best Deal for You!
(Louisville Real Estate Pros - 502-435-5524)
          I was excited to get this great home listed on Venado Drive in the Grey Oaks neighborhood in J-Town.  Why, because I know the Sellers and I know how well they have taken care of this home.  I always know that a home is going to be in great shape when the owners are a teacher and an IT guy.  I know that teachers are extremely organized and don't like things to be out of place and I know the IT guys are pretty much the same way.  They are just the kind of people who keep all their ducks in a row.  And it shows in this house.  They spent alot of extra money to get the upgrades they wanted when they had the house built 7 years ago.  They went for the 9 foot ceilings on the main level, which really pays off big.  They were able to get the extra tall 42 inch cabinets in the kitchen ...