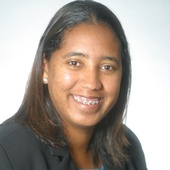 By Dr. Stacey-Ann Baugh, A doctor who makes house calls.
(Century 21 New Millennium)
For so many people the image they get when they think of Jamaica is of beautiful beaches.   However, those beaches are only the beginning of the natural beauty that exists on this island.   When I went there recently for my father-in-law's funeral I got the opportunity to visit some lesser known parts of the island.    The Baugh family is from a rural town known as Fruitfulvale, located in the hills of Port Antonio, Jamaica.   It was a 3 hour drive from Kingston into the mountains, pass rural communities and up unpaved roads until we got to the spot in Fruitfulvale that Mr Baugh had chosen as his final resting place.     The scenery was breathtaking!   It's so rare that we get to visit somewhere that is so unspoiled.  I'm so glad I got to see a part of my beloved island that I had never...