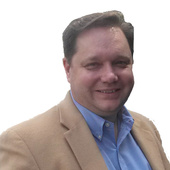 By Will Nesbitt, Nesbitt Realty is a family-run brokerage.
(Nesbitt Realty at Condo Alexandria)
Staying true to the stylistic residential units exhibited by neighboring Carlyle District condominium communities, the recently established Carlyle Square condominiums feature some of the mainstays of a Carlyle home - granite countertops, superb cabinetry, stainless steel appliances and hardwood floors. The courtyard at Carlyle Square in Spring A closer look into the condominium's many units display a ready canvas for home owners to style and improve to fit their own personalities. Units include loft-style bedrooms, loft-style high ceilings and, of course, beautiful and spacious kitchens. Carlyle Square also poses to be a home suitable for cyclists, because of the bike racks that it offers, available from a garage beneath the square. Cyclist can simply take their bikes out of the garage...