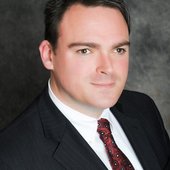 By Jared Garfield, Invest With The Best For The Highest Returns!
(Rich Life Real Estate Team)
6284  Wandering Way, Norcross, GA 30093 4 Bedroom 2.5 bath Renovated Home! If you are looking for an outstanding home that is like a new model home and have had difficulty winning a home in todays competitive market, this home is an outstanding buy!  Great attention to detail was given in the renvation of this home, and unlike other sales in the neighborhood, this one has had been professionally painted inside and out!  There have been lighting and kitchen updates, and the floor plan is amazing.   Great Spaces for Entertaining Family and Friends, Gourmet Kitchen For Your Inner Chef! Shopaholics Welcome! This is a great home for those who love to cook at home and entertain.  This is especially true if you like shopping, because this home is very close to the Ashiana Global Mall and Hong...