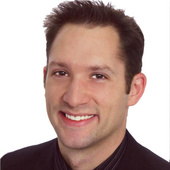 By Joshua Jarvis, Moving Families Forward.
(Virtual Properties - Atlanta Real Estate)
It may not look it, but Jackson County is growing in leaps in bounds.  Just think back two years ago and no one had even heard of a city that sounds like you are clearing your throat (Hoschton).  Now, Hoschton is home to the fastest selling neighborhood in the Atlanta Area (Village at Deaton Creek). This post isn't about that, it's about Jackson County, GA and how fast it's growing.  Still considered rural, it offers many unique opportunities.  It's roughly an hour and 15 minutes outside Atlanta, but only 30 minutes from Gainesville and Commerce and Jefferson are areas full of warehouse and logistical jobs.   On the other side, Winder, GA is growing as well due to it's location between Atlanta and Athens. Yes, one day, Jackson will be swallowed by the "Sprawl" of metro Atlanta, but for ...