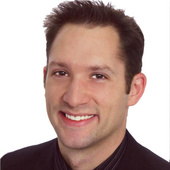 By Joshua Jarvis, Moving Families Forward.
(Virtual Properties - Atlanta Real Estate)
Lake Lanier - 5996 Wellington Ave, Gainesville Real Estate - Georgia Homes Digest from Joshua Jarvis on Vimeo.This is a video tour of 5996 Wellington Avenue in Gainesville, GA. The home sits on acreage with waterfront property on Lake Lanier. With 4 bedrooms and 3 full baths, a full finished basement and over three acres, this home is spacious. Obviously, the main attraction is the lake view and the 2 boat slips. Deep water all year around on this home. Since this is my first video, please feel free to critique it and let me know how to improve! (be kind).  I posted an unbranded version of this in Realtor.com. The movie was made with a Flip! Video camera ($130) and Windows Movie Maker (which is free).  I look forward to doing more of this! If you have been making movies for e-mail vide...