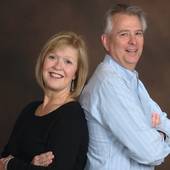 By Randy and Sue Wells, Nobody Knows Your Home Like a Neighbor!
(Keller Williams Community Partners)
After seven successful years in a bad real estate market, The Wells Team has a pretty good idea of what works when it comes to marketing and selling a home. What has worked for us: Pricing the home correctly from the start Putting some money into the home, if needed, prior to listing the home. This includes new carpet, paint, and yard work. Having very good pictures on the internet Being available to show a home at any time Flyers Those are just few of the many. However we have listings that have been sitting on the market for considerable length of time. For the most part these listings are very nice homes that are show ready. There becomes a point when our clients, in the above situation, grow incredibly frustrated with us because their home is still for sale. This is where the "pixie...