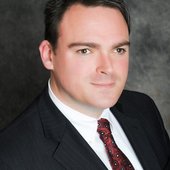 By Jared Garfield, Invest With The Best For The Highest Returns!
(Rich Life Real Estate Team)
You Need a Real Estate Agent that Answers the Phone and Returns Calls   It amazes me how shocked people are when I answer my phone and give prompt service, or if they call on a property and I can't make it to the phone that I call them back very quickly.  This week I listed a home on Monday and got 10 offers by Wednesday.  The property is selling for well over list price, and for a much higher amount than any recent comp in the neighborhood.  While home buyers that are not working with agents are disappointed when they find that this house has gone under contract, they are extremely impressed that they get immediate return phone calls.  It's surprising how many people say, "Wow, you actually return phone calls," or, "Oh, I didn't expect you to actually answer the phone."  Just today I p...