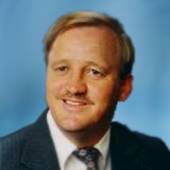 By Charles Stallions, 850-476-4494 - Pensacola, Pace or Gulf Breeze, Fl.
(Charles Stallions Real Estate Services )
The American Dream is achievable but seems so far away even in the greatest country in the world. But who can change that YOU and with a little help from your friends at Charles Stallions Real Estate Services in Pensacola, Pace, and Gulf Breeze Florida? we do all the heavy lifting with you in control every step of the way from how quickly you want to be in your next home. Call, text or email with 4 steps to my new home in the subject line and we will get you started. 2.8KSHARES 2.5K 95 21 168 Homeownership has long been considered the American Dream, and it's one every American should feel confident and powerful pursuing. But owning a home is also a deeply personal dream. Our home provides us with safety and security, and it's a place where we can grow and flourish. Today, we remember t...