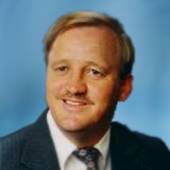 By Charles Stallions, 850-476-4494 - Pensacola, Pace or Gulf Breeze, Fl.
(Charles Stallions Real Estate Services )
I saw this article on CNBC and it made me think. Here's the title: Demand for riskier home loans is high as interest rates soar.  At first glance, a title like that sends little chills up my spine. 2008-2009 anyone? Reading the article, I found that it was filled with mortgage market jargon: "Total mortgage application volume dropped 2% last week compared with the previous week, according to the Mortgage Bankers Association's seasonally adjusted index, a consequence of surging rates. The average rate for 5/1 ARMs, which has a fixed rate for the first five years, increased slightly, but was still lower, at 5.56%. The ARM share of applications was just under 12%. When rates were lower at the start of this year, that share was barely 3%, where it had been for several years. ARMs can be fi...