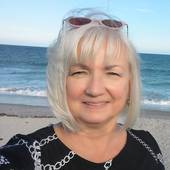 By Lynn Ganster, P.A.
(Morris Williams Realty)
We just returned from another great morning at the Market!  Worth the drive from any location in Orlando.  My favorite is the vendor who sells local nursery products, plants, trees, flowers & herbs for prices that can't be beat in any retail location.  Quality is top notch too. My husband loves the high quality selection of produce and also the gourmet products that he hasn't been able to find anywhere in Orlando.  He's a big fan of the Giardineria that's mass produced in Chicago (our hometown) and shipped to the local vendor for us to enjoy a taste of "home" whenever we choose. The dog watching can't be overlooked either.  You MUST be a doggie lover to attend, or at least a tolerator.  The Farmers Market is a Dog Parade on Saturday mornings.  Dogs wear their finest scarves, headwear, ...