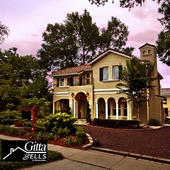 By Gitta Sells and Associates, Where home sellers and buyers always come first.
(Gitta Sells & Associates at Keller Williams Heritage Realty)
Alaqua Lakes Real Estate sales, accoring to the Mid Florida MLS, for the first month of the jear 2012  have been very slow indeed. 50 % of the inventory is distressed which translates into further decline in values. Good new for home buyers, Alaqua Lakes real estate is becoing more attractive and should sell faster.