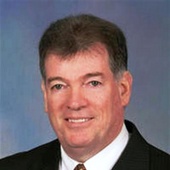 By Marvin Beninson, Grtr Danbury/Ridgefield, CT + Grtr Orlando. FL.
(Keller Williams Realty)
Easy Peasy Tech Tips-Survey Monkey   Create surveys for free that can be used on your website or sent to your database via e-mail. Perhaps you are sending out a postcard or an email to a group of people and you'd like feedback. Perhaps you'd like to offer some information but would like your audience to register so that you might follow up in the future. SURVEY MONKEY could be the answer!!! Simply go to Surveymonkey.com and sign up for a free or basic account.    1. Click on "Create a survey" 2. Give it a title. 3. If you have an existing survey you could use that format.  4. You can use an expert survey template (by category) 5. Click continue and you are off. 6. Create your questions. 7. Collect the responses. You can put a link like this(http://www.surveymonkey.com/s/H7HF258) or go t...