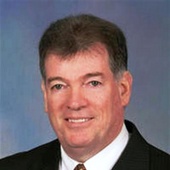 By Marvin Beninson, Grtr Danbury/Ridgefield, CT + Grtr Orlando. FL.
(Keller Williams Realty)
I just got back from my third Keller Williams Mega Camp and I am so overwhelmed each and every time that I go.  It never ceases to amaze me that other top Keller Williams agants are so willing to share ideas that are making them so successful in their Real estate businesses.  There are so many great ideas that I was sitting here with my wife, who is also a Keller Williams agent, trying to name the best AHA from the three days that we were there.   I think that we decided that "technology is the great equalizer" is the biggest AHA that we got out of the conference.  Most of the top agents on stage were only in the Real estate business for less than five years and yet here they are doing hundreds of sales per year and being up on stage to share their path to success with the rest of us.  ...