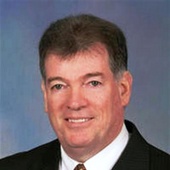 By Marvin Beninson, Grtr Danbury/Ridgefield, CT + Grtr Orlando. FL.
(Keller Williams Realty)
Easy Peasy Tech Tips--today is Goo.gl   If you are anything like me it can be overwhelming keeping up with all the new tech tips that can make your life and your business run easier and more efficiently.  I have decided to write a bi-weekly blog highlighting one tech tip at a time.  This is great for two reasons. 1.  It gives me time to research each tip so that I can make it easy to understand.  2. It also forces me to come up with a new tip every two weeks which forces me to keep pace with today's technology.   Today's Tip is   GOO.gl from Google.   This is a URL SHORTENER Shorten, share and track your shortened URLs. goo.gl allows you to track, in real-time, the clicks and referrers on any shortened URL - a perfect tool to help you understand what appeals to your audience and to help...