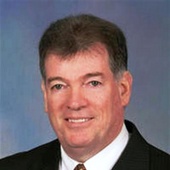 By Marvin Beninson, Grtr Danbury/Ridgefield, CT + Grtr Orlando. FL.
(Keller Williams Realty)
What's there to be thankful for in this challenging market!!!??? It was very difficult for me but I was able to come up with a few things after much thought.(kidding-it was easy) 1. In our office we have a Director of First Impressions.  She is there to greet the public and a plethora of other responsibilities. This is typical ofr Keller williams Offices. What's not typical is our DOFI (Jura) and the marvelous job that she does.  She always has a smile and upbeat attitude which lifts evryone up as they enter the office. 2. We have a team leader(Rick) who goes out of his way to make sure that everyone, who wants to be successful, has all the tools and guidance that Keller Williams and our specific office have to offer. 3. We have an operating partner(Debi) who is the first one in and oft...