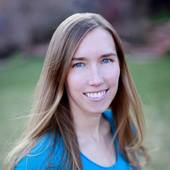 By Tara Skinner at Keller Williams Advantage Realty, - Connect with us!
(Keller Williams Advantage Realty)
Lowry Neighborhood in Denver You will not find the same-old, same-old here. You will find an engaging mix of sustainable, residential and commercial qualities in the Lowry neighborhood of Denver! This atmosphere has drawn many people east of Denver to this former Air Force Base area, which is now a beautiful and modern neighborhood. Redeveloped in 1991, the Lowry Air Force campus was originally opened in the 1930's in response to WWI and the need for a consolidated Air Service Technical training school in Denver. Today, the Lowry neighborhood has updated and preserved many of the historic base buildings including the aircraft hanger, headquarters, and officer's club. Many of these buildings are now schools, like the Colorado Free University in the old Fire Station, or homes, like the Gr...