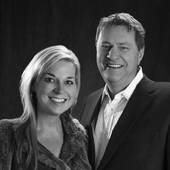 By Bret & Meredith Amon, Breckenridge, Keystone, Silverthorne, Frisco,
(LIV-Sotheby's International Realty)
SEARCH ALL CEDAR LODGE CONDO LISTINGS SEARCH ALL FRISCO COLORADO REAL ESTATE HERE The Cedar Lodge in Frisco Colorado is located just steps from historic Main Street and minutes away from your favorite ski destination. This clean and well maintained building originally built in 1985 offers 42 --studio style units. Reserved parking, elevator access and common area hot tubs are available as well. The well run homeowners association covers all common area taxes, insurance, management, trash pickup, water and sewer. Many units have outdoor decks views of the surrounding mountain range. Frisco Colorado sits in the heart of Summit County. Enjoy fishing and white water rafting to hiking, biking and camping, Frisco has it all. Every year Frisco hosts many events. People come for the  fireworks s...