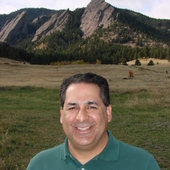 By Mario Jannatpour, Author of the Book, "The Honest Real Estate Agent"
(RE/MAX Alliance in Louisville, Colorado)
This post is for those of you moving or considering a move to the Boulder, Colorado area.  I know a lot of people who have recently applied for Open Enrollment for their children in the BVSD and were not selected.  The schools do not have many openings so you are then left to attend your neighborhood school. For people moving to this area it's important that you understand this because it's very likely the neighborhood school assigned to your home address will be the school where your children will attend unless you consider a private school. Here is some pertinent info from BVSD as a reference for you. The Boulder Valley School District has an Open Enrollment Policy: "Students may attend their district designated neighborhood school (based on home address), or application may be made f...