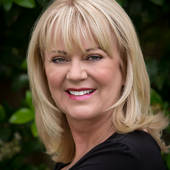 By Kathy Smiley, "Real Estate results that make YOU smile!"
(Rodeo Realty ~ Fine Estates Westlake Village)
"Drop n' Flop" in Westlake Village on a Hot Hot Summer's Day! So, I have this listing that's in escrow which is going to close in 2 weeks. I send a "just listed", if possible an "in escrow" (especially when I have multiples in the area) THEN I like to do a door-to-door "area market update" with (of course) my listing highlighted, THEN when I send the JUST SOLD after the close, neighborhood homeowners are used to seeing my smiling face and relate the property with an "Ah Hah" I KNOW KATHY SMILEY- moment. Sometimes I actually knock on every door, but when I have 200 flyers plus notepad to distribute I'd never finish, so I do the "drop n' flop" and cover 100 - 200 homes in a day. I put a "call to action" on my flyer, so many times I see a hit or two or three on my website even before I get...