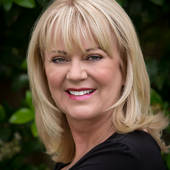 By Kathy Smiley, "Real Estate results that make YOU smile!"
(Rodeo Realty ~ Fine Estates Westlake Village)
Westlake Village, CA Homes for Sale Westlake Hills Tract Westlake Village, CA is a safe and lovely community located in one of the most desireable areas in the country. Just south of the 101 Freeway in the southern California area of Los Angeles and Ventura Counties, exit off of Lindero Canyon Rd and head south just a mile or so to paradise. Home sizes vary from 2250 square feet to 5000 square feet. The majority were built between 1969 to 1985. Many homes have been updated over the years, well, yes many over and over again! Because custom homes are rare in the master planned community of Westlake Village, these homes are always in high demand and command top dollar, year after year, decade after decade. This prestigious communities are located close to the lake at Westlake Village, with...