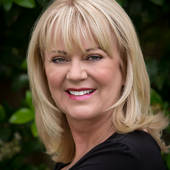 By Kathy Smiley, "Real Estate results that make YOU smile!"
(Rodeo Realty ~ Fine Estates Westlake Village)
Southshore Hills and The Bluffs Southshore Hills and The Bluffs are two side-by-side neighborhoods in beautiful Westlake Village, California. Since the two connect, we often view them as one continous neighborhood. There are 277 single-family homes in Southshore Hills and The Bluffs. Southshore Hills was built from 1970 - 1978. The Bluffs are newer, built from 1980 - 1985. The homes are between 3 and 5 bedrooms and consist of 1900 to 3200 square feet. There is a good mix of one story and two story homes. The neighborhood winds uphill, so the single stories are prevelant on the higher elevation. The lot sizes vary from 8,000 to 40,000 s.f., however the most common lot size is around 15,000 s.f. They have 2 and 3 car garages, and about 2/3's of the homes have private swimming pools. Most ...