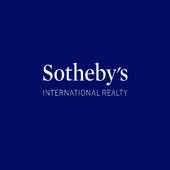 By Jodi Summers, Our reputation assures your satisfaction.
(Sotheby's International Realty)
by Jodi Summers Here's an interesting factoid to drop into your conversation. A total 344 residences in Santa Monica sold for more than $1,000,000 in 2013, according to the MLS. 230 of those properties are houses, 114 are condos. 37 of those properties are in Ocean Park. In California, 39,145 homes sold for $1 million or more in 2013, up 45% from the year before and the best showing since 2007, as per to DataQuick information services. In 2013, prices in Los Angeles rose 22%. Prices in Santa Monica and Ocean Park saw negative growth. The MLS determined that in Ocean Park, a total of 99 properties sold - 28 single family properties, 61 condos, 10 multifamily. As you would expect, the priciest single family home to sell was in the beach tract...Read it all @ http://www.santamonicaproperty...