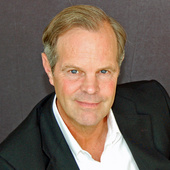 By Mark Lomas, Experience You Can Count On!
(Santa Barbara Real Estate)
Houseboats are rare and few in Santa Barbara, California. Recently this property came on the market. The following description is from the listing agent:It is here where the anchor drops. A one-of-a-kind masterpiece designed and rebuilt by a father (engineer) and son (carpenter) over a period of four years. The Thomas Jefferson is berthed in the beautiful and sought-after Santa Barbara Harbor. As the Municipal Code has imposed restrictions on similar structures, it emphasizes the inherent value, exclusivity, and rarity of this floating home. Exquisitely framed views of the ocean and mountains, there's a profound connection to nature and the elements. Professional hand-crafted carpentry throughout; quartered and rift white oak floors and staircase, pops of burlwood, mahogany, brass, and ...