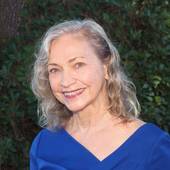 By Norma Toering Broker for Palos Verdes and Beach Cities, Palos Verdes Luxury Homes in L.A.
(Charlemagne International Properties)
Rolling Hills is a gated city on the Palos Verdes Peninsula.  There are no public roads and no street lights.  It is the location of some of Southern California's most exclusive equestrian estates.  Located in the center of the Palos Verdes Peninsula and south of downtown Los Angeles, the the topography is rolling and the views are nothing short of amazing.  If you're searching for the ultimate in privacy and and a mesmerizing view, put Rolling Hills on your must see list for 2012. 2011 was a very good year for high-end luxury coastal homes in Rolling Hills.  18 properties sold in 2011 with the following breakdown in price: Under $2,000,000:  4 Sales $2,000,000 to $5,000,000:  13 Sales Over $5,000,000:  1 Sale   There are currently 9 Rolling Hills properties for sale and 4 homes in escr...