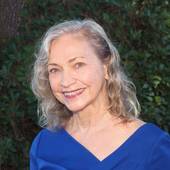 By Norma Toering Broker for Palos Verdes and Beach Cities, Palos Verdes Luxury Homes in L.A.
(Charlemagne International Properties)
The elephant I rode in Africa was quite happy to work for peanuts.  Upon our return to camp I fed Jake several ample handfuls.  Years ago I decided not to follow the elephant's lead.     I dropped what I was doing on that long ago Sunday morning, showered, dressed for success, then rushed to my office to set an appointment for a second look at a property.  I was still relatively new in the real estate profession, but even a novice knows if someone get a callback (I was a model and commercial actress in another lifetime) it's a strong indication you, or in this case a house, have a strong contender in play. I showed the property to my young executive on the rise client.  She confirmed my hope, yes, she would submit an offer.  We drove back to the office and I began writing (yes, in long...