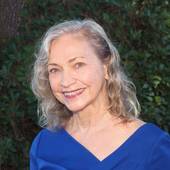 By Norma Toering Broker for Palos Verdes and Beach Cities, Palos Verdes Luxury Homes in L.A.
(Charlemagne International Properties)
Rolling Hills, California, a gated community, is positioned at the top of the Palos Verdes Peninsula.  It's a superb location for access off and on the hill, offers some of the most spectacular views in Southern California and is quietly setting new sale price records. November 2007 Pending Sales:A 6500 sq. ft. home on a 62,726 sq. ft. lot recently entered escrow after only 4 days on the market.  This architecturally interesting contemporary ranch on a very private lot had all the markers of a great buy-location, land, and large home ripe for cosmetic remodeling.  $3,375,000.Norma Toering's viewpoint:  This property was a steal for all the reasons listed above plus it was priced for a quick sale.  The buyer's equity is growing on this one while it is in escrow. A 6 bedroom 7 bath countr...