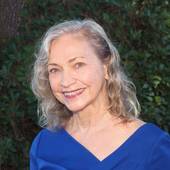 By Norma Toering Broker for Palos Verdes and Beach Cities, Palos Verdes Luxury Homes in L.A.
(Charlemagne International Properties)
Here's a mid-month update  for February 2008 on single family residence real estate activity in the four cities of the Palos Verdes Peninsula:Rolling HillsRolling Hills EstatesPalos Verdes EstatesRancho Palos Verdes 26 Single Family Homes have sold since January 1, 2008.68 Single Family Homes are currently in escrow.266 Single Family Homes are currently for sale. Norma Toering & Team RE/MAX Palos Verdes Realty (310) 493-8333 / Office Phone: (310) 831-0800 South Bay Los Angeles cities I sell real estate and homes in: Palos Verdes Estates, Rolling Hills, Rolling Hills Estates, Rancho Palos Verdes, San Pedro, Long Beach, Torrance, Lomita, Redondo Beach, Hermosa Beach and Manhattan Beach. Find Norma on: Facebook - Twitter - LinkedIn - Email Norma Palos Verdes Real Estate Blog - Palos Verdes...