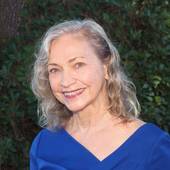 By Norma Toering Broker for Palos Verdes and Beach Cities, Palos Verdes Luxury Homes in L.A.
(Charlemagne International Properties)
I could hear the concern in my daughter's voice as soon as I answered the phone.  "Mom, I'm on the way to the emergency room with James, can you meet me there?"She quickly informed me James, my six-year-old grandson, had suddenly lost his ability to speak.  His speech was slurred and she was able to understand only a few words.  We met at the hospital, James was admitted, and my daughter spent the night in James' room.I received a call early the following morning from my daughter asking if I could please bring a few toys, games and books for James as he was scheduled for a full battery of tests over the next two days, and the hospital's playroom was filled with tattered books and games with missing pieces.  She gave me a few suggestions and I promised goodies for James and lunch for her...