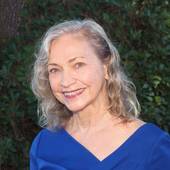 By Norma Toering Broker for Palos Verdes and Beach Cities, Palos Verdes Luxury Homes in L.A.
(Charlemagne International Properties)
The Palos Verdes Drive North neighborhood in Rolling Hills Estates is horse country. If you are searching for an equestrian property on the Palos Verdes Peninsula this would be an excellent starting point. January 2009 real estate statistics for the Palos Verdes Dr. North area of the Palos Verdes Peninsula and Rolling Hills Estates: Active Listings: 24 Properties are listed for sale priced from $930,000 to $2,790,000. Pending Sales: 1 Property is currently in escrow listed at $1,249,900. January Sales: 2 Properties closed escrow at $905,000 and $1,670,000. Some of my favorite horse property streets along Palos Verdes Dr. North are Strawberry Lane, Dapplegray and Buckskin Lane. However, there are many non-equestrians neighborhoods along the PVDN corridor if you are not a horse enthusiast...