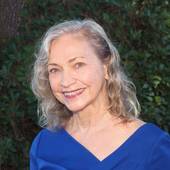 By Norma Toering Broker for Palos Verdes and Beach Cities, Palos Verdes Luxury Homes in L.A.
(Charlemagne International Properties)
Palos Verdes Drive North neighborhood real estate and home sales report for Rolling Hills Estates & the Palos Verdes Peninsula, CA in March 2010. Active listings: 25 Homes are currently for sale in the PVDN area priced from $899,000 to $2,999,900. Pending sales: 9 Homes are in escrow priced from $827,000 to $1,449,000. March sales: 7 Houses sold during March 2010 around Palos Verdes Dr. North: Marina Drive $875,000 Carriage $900,000 Silver Saddle Ln $980,000 Santa Bella Rd $992,000 Moccasin Ave $1,349,000 Range Horse Ln $1,425,000 Sunnyridge Rd $1,950,000 Previous Palos Verdes and San Pedro Market Reports Norma Toering & Team RE/MAX Palos Verdes Realty(310) 493-8333 / Office Phone: (310) 831-0800 PalosVerdesLifestyle - Nominated by Relocation.com as one of the top ten Los Angeles area r...