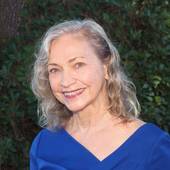 By Norma Toering Broker for Palos Verdes and Beach Cities, Palos Verdes Luxury Homes in L.A.
(Charlemagne International Properties)
 There's an article circulating on the Internet with the title, and I'm paraphrasing here, "Boys Can Play with Barbies, too."  The article goes on to say marketing is becoming genderless as the female and male roles in society continue to evolve and be redefined. It made me stop and think--do I market to men, women, or both?  The answer was easy--I market to buyers and sellers without regard to their sex.  My sellers and buyers are a mashup of the wonderful mix of people who sell and buy real estate, and that's nearly everyone. I don't have to be concerned whether my marketing will appear sexist or ignore half the population.  I target everyone interested in entering the real estate market in my particular marketplace.   Geographic? Yes.  Gender? No.   Real estate is once again on the l...