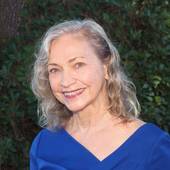 By Norma Toering Broker for Palos Verdes and Beach Cities, Palos Verdes Luxury Homes in L.A.
(Charlemagne International Properties)
  Article Updated: 11/2016Am I increasing my chances for encountering troubled waters when I "double pop" my listings?  In my nearly 25 years as a Realtor in Palos Verdes, I have done it only a few times.  Honestly, some of those dual agency transactions have been the easiest of my entire career, but I always enter them cautiously.On the positive side first:  There's no blaming the other agent, or waiting for the other agent to send paperwork, complete inspections and meet other deadlines.  Forget those emails and voicemails to beg and plead for missing document signatures.  Time management benefits abound.On the downside:  There is no other agent to share the responsibility.  The glory is all mine, as is the blame for all things great and small.  Important Steps to Avoid Roadblocks and...