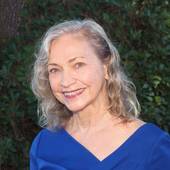 By Norma Toering Broker for Palos Verdes and Beach Cities, Palos Verdes Luxury Homes in L.A.
(Charlemagne International Properties)
When rain falls in Southern California the freeways are littered with fender benders and few residents venture out unless they absolutely must. Since attending an open house is an optional activity, many real estate agents cancel a scheduled open house in the event of rain. Not me. Some of my most successful open houses were held in the pouring rain. Here is why I do not let weather dictate whether I hold an open house: 1. I Keep My Word--I have a commitment to the sellers to keep the schedule I promised. They may have told friends and neighbors it will be open. A "No Show" is not the brand I want to promote when my name is on the sign in the front lawn. 2. I Spread the Word: Open house ads are due on Wednesday and from that point forward I am committed to holding it open. Online ads ar...