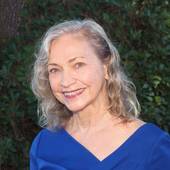 By Norma Toering Broker for Palos Verdes and Beach Cities, Palos Verdes Luxury Homes in L.A.
(Charlemagne International Properties)
What a difference a few months can make in the real estate market.  Charlemagne Int'l Properties' market slider for luxury homes in Palos Verdes and Beach Cities clearly shows the once sizzling hot luxury home market in Manhattan Beach. Hermosa Beach and to a lesser degree Redondo Beach has cooled off and moved from a hot seller market to neutral territory.On the other hand, the Palos Verdes luxury home market is getting hotter by the month.  Perhaps buyers priced out of the beach cities are making their way up the hill to the higher altitude but lower home prices found in Palos Verdes.  Whatever the reason, now is a fabulous time to sell your Palos Verdes luxury home.  The real estate market has more than recovered from the decreases in value the area experienced during the recession, ...