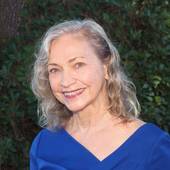 By Norma Toering Broker for Palos Verdes and Beach Cities, Palos Verdes Luxury Homes in L.A.
(Charlemagne International Properties)
If you're thinking about selling your home in the Ladera Linda neighborhood of Rancho Palos Verdes, CA this information will be particularly of interest.  Based on reports from the housing gurus, 2015 will be a year of continued stabilization for the housing sector with a slower pace of increase in prices.  An economist with Zillow predicted 2015 price gains will be  around 2.5%,  quite a difference from the 18+% gain of 2013 and this year's number of approximately 6%. Based on this "Big Picture" of the housing market, the trickle down message to your local neighborhood is this:  The housing market bounced back from the crash years, and has now reached stabilization.  The big gain-backs are over, and more modest increases in price are the prediction for the immediate future.  If you've...