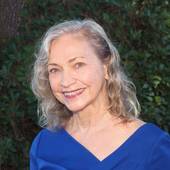 By Norma Toering Broker for Palos Verdes and Beach Cities, Palos Verdes Luxury Homes in L.A.
(Charlemagne International Properties)
Organic cage-free eggs are delicious but pretty pricey, and horses eat tons of hay and grains, not to mention the mucking out the stalls and exercise required to keep a happy horse. It's no wonder some vacant horse stables in Palos Verdes are now housing a few chickens. It's a Palos Verdes real estate trend we see more frequently.A few months ago a prospective buyer said she wanted to purchase horse property in Rolling Hills Estates and asked if she could keep a few chickens instead of a horse.  We checked the zoning, and as long as you keep the number low and avoid those noisy roosters, a few clucking hens are welcome.  A word to the wise:  It's advisable to check with Rolling Hills Estates before you invest in chickens as rules and regulations are always subject to change.Yesterday, w...