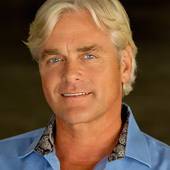 By Bobby LehmKuhl, Exceeding Every Clients Expectations. Every Time.
(4 Malibu Real Estate)
  Two great Malibu beach properties came on the market today. One Malibu Road beach home for sale and lease and one lease on in Malibu Colony. Additional information on each unique property listed below. Inquire with any of our 4 Malibu Real Estate agentsfor additional photos/info on these or any other Malibu properties. We are here to assist you finding your dream home. 24956 Malibu Rd., Malibu, CA 90265   3B/3B | $8,499,000 | MLS #13-655727               This is a classic mid-century modern home located in front of  Malibu Road's  "Pelican Rock." The main house features two bedrooms and a den, two bathrooms and an outdoor shower, living room with fireplace, kitchen and dining area. The master bedroom has a private deck. There is a third detached one bedroom, one bath guest house with ...