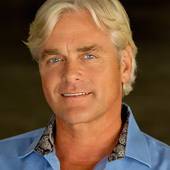 By Bobby LehmKuhl, Exceeding Every Clients Expectations. Every Time.
(4 Malibu Real Estate)
  Malibu Condos/Townhomes Sales Only two Malibu condos sold this past week. One unit in Malibu Canyon Village (23901 Civic Center Way #379), that was listed at $499,000 just closed for $478,000.  The 3B/2.5B unit at the Pointe(6477 Zuma View Pl. # 125) was listed at $889,000 and closed at $865,000. Malibu Leases Seven properties leased out. A 2B/2B unit at 18147 Coastline Dr. leased for $3,550. Three of the properties leased out at their asking price. The Malibu Canyon Village 2B/2B unit leased at its full asking price of $2,850. A 2B/2B in Villa Malibu leased out at its full asking price of $3,750. One 2B/2B unit in Malibu's Outrigger leased out for $10,000. Three single family residences leased out; 6122 Tapia Drive off of Trancas Canyon leased out for a substantial discount at $4,000...