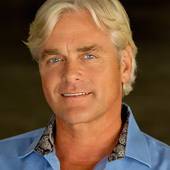 By Bobby LehmKuhl, Exceeding Every Clients Expectations. Every Time.
(4 Malibu Real Estate)
  This past week in Malibu sales were up. 5 single family homes sold; 1 was on the beachside. 2 condos sold; both on the landside. 2 manufactured mobile homes sold and 1 landside piece of land sold.  Leases were up from last week, with 5 on the landside and 1 on the beach. The following are the Malibu residential single-family homes sales for the past week. 32852 Pacific Coast Hwy. has 4B/4.5B, is apx. 5,353 sq. ft. on an apx. 35,263 sq. ft. lot, and was listed for $18,995,000 and sold for $14,700,000, $4,295,000 less than asking. It was on the market for a consecutive 790 days. This was an architectural home and had an infinity pool & spa and amazing views. 23854 Malibu Crest Dr., located in the Malibu Knolls neighborhood, has 3B/3.5B, is apx. 3,500 sq. ft. on an apx 48,204 sq. ft. lot...