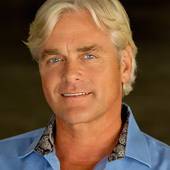 By Bobby LehmKuhl, Exceeding Every Clients Expectations. Every Time.
(4 Malibu Real Estate)
The best reading on pending homes sales since a federal home buying tax credit expired appeared to encourage traders on Wall Street. In November, the number of Americans who signed contracts to buy homes rose to the highest level in a year and a half. 

With the index of sales, a reading of 100 is considered to be healthy. The Realtors group said Thursday that its index of sales agreements jumped 7.3 percent last month to a reading of 100.1. The last time the index was that high was in April 2010, one month before the tax credit expired. 

 There's generally a one- to two-month lag between a signed contract and a completed deal. 

Contract signings usually indicate where the housing market is headed. Homes are the most affordable they've been in decades. Prices in most metro areas have ...