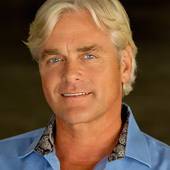 By Bobby LehmKuhl, Exceeding Every Clients Expectations. Every Time.
(4 Malibu Real Estate)
We all know rodents, insects and other pests can damage your home and cause illness to you and your family. Here are some helpful tips to make it difficult for them to find their way in. Mice and rats are usually in search of food and water and can find a way into your home through any opening. Once inside, they can chew on wires, eat through food packaging and crawl into heating equipment. They can also spread diseases such as Lyme disease, salmonella or hantavirus. To keep them out, fill any siding or foundation holes &fract14; inch or larger with mortar or copper wool. Cover dryer vents with a tightly woven metal mesh like hardware cloth, and keep garbage cans tightly covered and away from the house. If you must set traps with poison, be sure to keep them clear of children and pets. ...